Seamless Residential
Connectivity
Services perfectly tailored to fuel your online gaming, streaming, remote work, and learning needs.
Experience
seamless
connectivity
for your
entire household
Connectivity at your finger tips
Great for 1 – 2 Users, who are low to moderate internet users.
Perfect for a small family who love to stream and are regluar internet users.
For high end users, who need connectivity without interruptions.
*All Iperium Broadband plans include unlimited data, subject to the Iperium Fair Use Policy. 1Advertised speeds are the maximum theoretical speeds for the chosen plan and access method, actual speeds may be lower due to many factors including your network configuration, the location, and type of content, the number of users simultaneously accessing the network, and the performance of third-party interconnection infrastructure that Iperium does not monitor or maintain. The maximum theoretical speeds should not be relied upon in making a purchasing decision. Real-world usage is unlikely to consistently achieve such speeds, due to the factors described above.
Critical Information summary can be downloaded from here.
All services include a Dynamic IP Address by default.
All Plans are unlimited for domestic calls & text.
10Gb & above have Unlimited International Calls & Text to 15 Countries*
Flip to Fibre! Free NBN Fibre upgrade when you purchase or upgrade to a nbn™ fast plan.
Terms and conditions, eligibility criteria apply. Must stay on the same plan for 12 months.
Don't just take our word for it​
Hear from some of our amazing customers who are signed up with Iperium.
Iperium, where your
ultimate
home
telecom
experience begins
Experience the difference with Iperium, where your household enjoys seamless internet, reliable service, and tailored solutions designed just for you.
"Customer satisfaction is at the core of our mission at Iperium"
"We are committed to delivering exceptional customer service and providing internet and mobile solutions that cater to the unique needs of households of all sizes. Our carefully designed fibre and nbn solutions are a testament to this dedication, ensuring that every home can enjoy reliable, high-speed connectivity."
Nathan Brookfield
General Manager, Iperium
At Iperium, we have cultivated strong partnerships with leading carriers and suppliers in the telecommunications industry to ensure the highest quality services for our customers.
There are No Stupid Questions, Ask Away, We're All Ears
Everything you need to know about us and our services.
What types of internet services do you offer?
We provide a wide range of internet services, including fibre-optic, cable, DSL, and wireless options, tailored to suit your location and preferences.
Can I upgrade or downgrade my internet plan as needed?
Yes, we offer flexible plans that allow you to easily upgrade or downgrade your internet speed to meet your changing needs.
Are there any data caps on your internet plans?
Our internet plans come with generous data allowances, and many of them offer unlimited
data, so you can browse worry-free.
Do you offer mobile phone plans with unlimited talk and text?
Yes, we offer mobile phone plans with unlimited talk and text options to keep you
connected with friends and family.
Can I keep my current mobile phone number when switching to your service?
Absolutely! You can easily port your existing mobile phone number to our network without any hassle.
What are the benefits of bundling services?
Bundling internet, mobile, and other services can lead to significant cost savings and the convenience of a single bill for all your telecom needs.
Do you offer special discounts for bundled packages?
Yes, we provide exclusive discounts for customers who bundle multiple services with us.
What happens if I move to a new location? Can I transfer my services?
We offer service transfers to eligible locations, ensuring that you can seamlessly continue enjoying our telecom services.
Is there a contract for your internet, mobile, or bundle plans?
We offer both contract and no-contract options, providing you the flexibility to choose what works best for you.
Do you offer a Wi-Fi router with your internet plans?
Yes, our internet plans often include a Wi-Fi router for convenient wireless connectivity within your home.
How do I check the availability of internet services in my area?
You can use our online address checker to see which services are available at your
residential address.
What do I need to do for a smooth internet installation process?
Our technicians will handle the installation for you. Just ensure that someone over 18 is present during the scheduled appointment.
Is there a trial period for your mobile plans?
We offer a risk-free trial period during which you can evaluate our mobile services and determine if they meet your needs.
Can I add additional features, like international calling, to my mobile plan?
Yes, you can customize your mobile plan with add-ons, such as international calling, data boosts, and more.
Our dedicated support team is available 24/7 to assist you with any technical issues related to your internet service.
We strive for transparency and provide clear pricing with no hidden charges. Any additional fees will be fully disclosed.
Do you offer parental controls for internet usage?
Yes, our internet plans often come with parental control features, allowing you to manage and restrict online access for children.
Can I use my mobile data for tethering or as a hotspot?
Yes, you can use your mobile data as a hotspot to connect other devices and share your
internet connection.
How can I monitor my data usage for mobile plans?
You can track your mobile data usage through our user-friendly mobile app or customer portal.
What is your policy for early termination of contracts?
Our early termination policy varies depending on the plan. Please refer to our terms and
conditions or contact customer support for more details.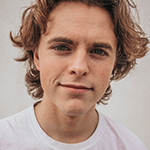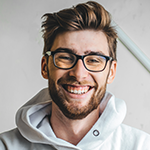 Can't find the answer you're looking for? Please chat to our friendly team.
Let our team know, on how we can further assist you