Reasons clients choose Cloud Connect from Iperium

High
Performance
Responsive performance to match your workload with scalable bandwidth. Flexible storage options for a responsive environment.

Direct Data
Routes
Your gateway to the world's leading platforms, delivering high performing global data connections with direct network access.

Faster Connections
and Low Latency
Quick deployment options and provisioning over our secure carrier-grade network. Making sure you're up and running in no time.

Privacy and
Scalability
An easily scalable solution that grows with your business and designed for hybrid environments that require private connectivity.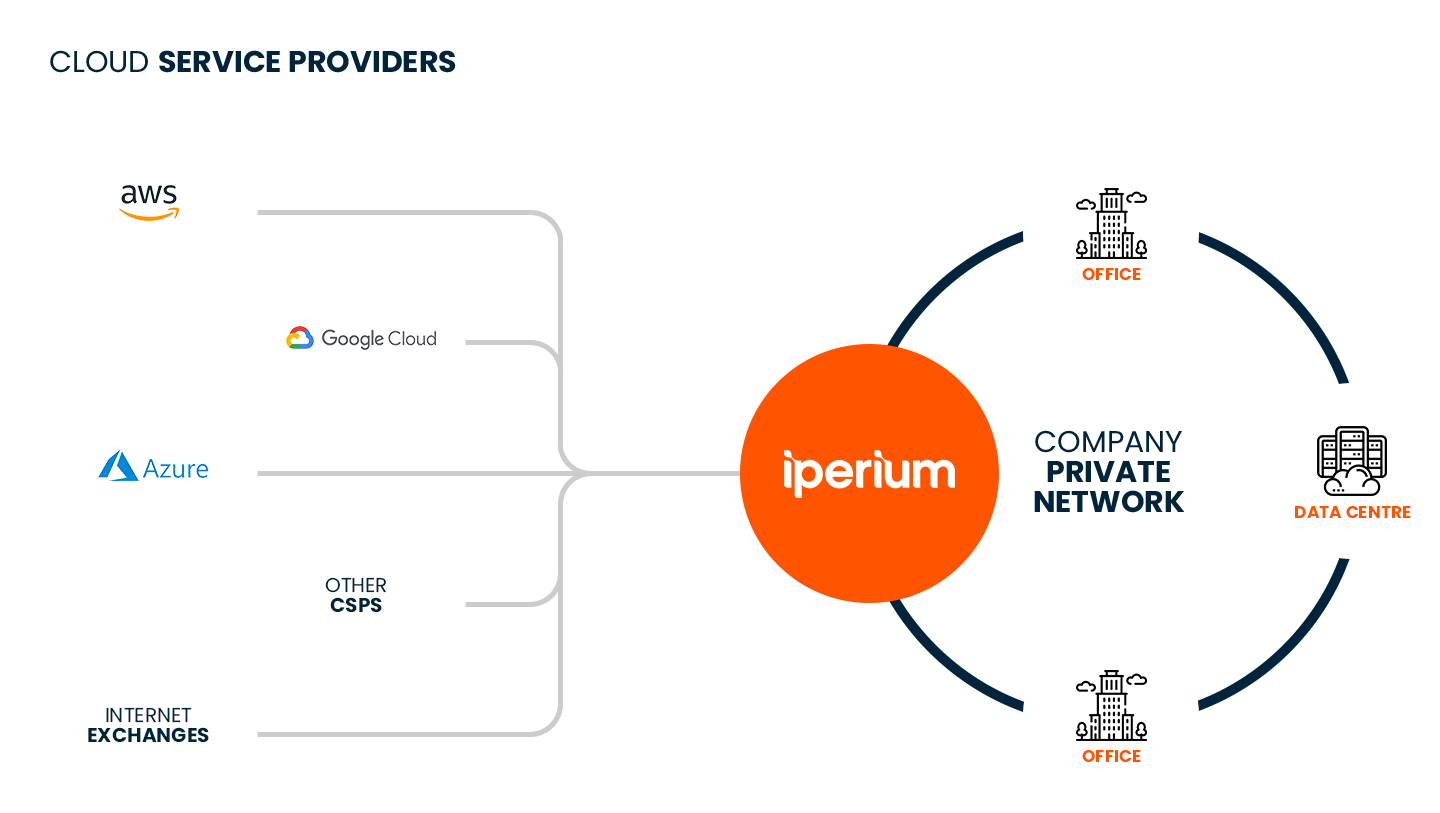 How It Works
Iperium Cloud Connect provides a dedicated high-speed connection to access many cloud providers and platforms.
You have the option to add redundancy through multiple connections into one or more locations to suit your needs.
You can manage your requirements and connection speed along with your customer workload. This solution allows you dial up and dial down specifications when you want, meaning on demand connections dependant on customer capacity and storage requirements.
As it's hosted in the cloud, there are no hardware requirements for your customer, making it simple to deploy and manage.
All your data is safely backed in the cloud, with secure end-to-end encryption for complete peace of mind.
GO FURTHER WITH FUTURE-PROOF CONVENIENCE
Cloud Connect makes global interconnection possible
Cloud Connect offers your customer flexible storage, data security and on-demand connections to various public cloud platforms and service providers such as Amazon Web Services, Microsoft Azure, IBM Cloud, Salesforce, Oracle Cloud, Google Cloud Platform and many more.
The geographic scalability of our Cloud network gives your customers flexibility for instant provisioning and operational efficiency. With fast and simplified cloud deployment that is perfect for the roll out of production and test environments.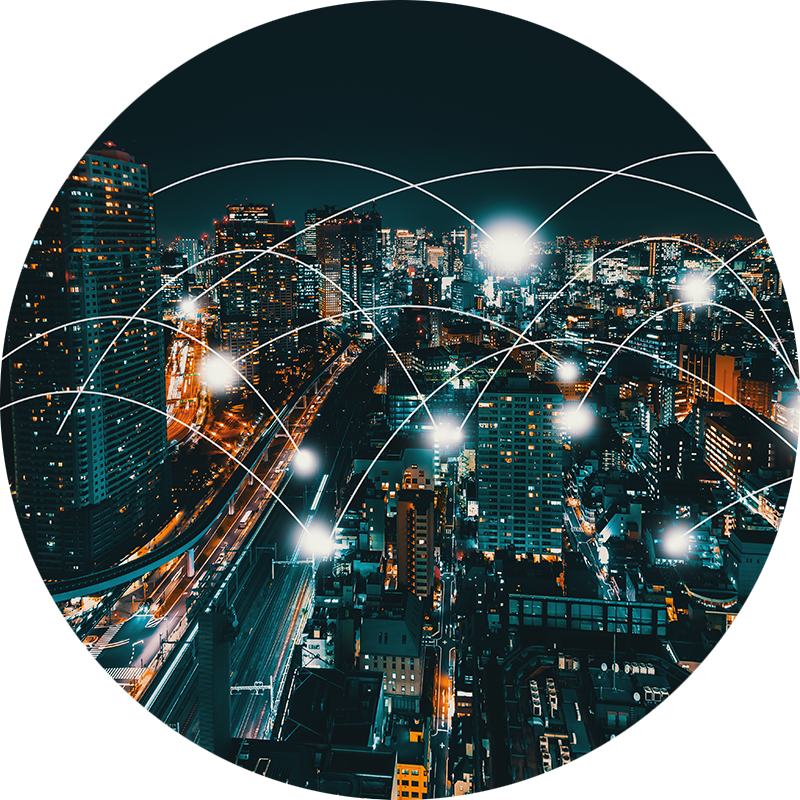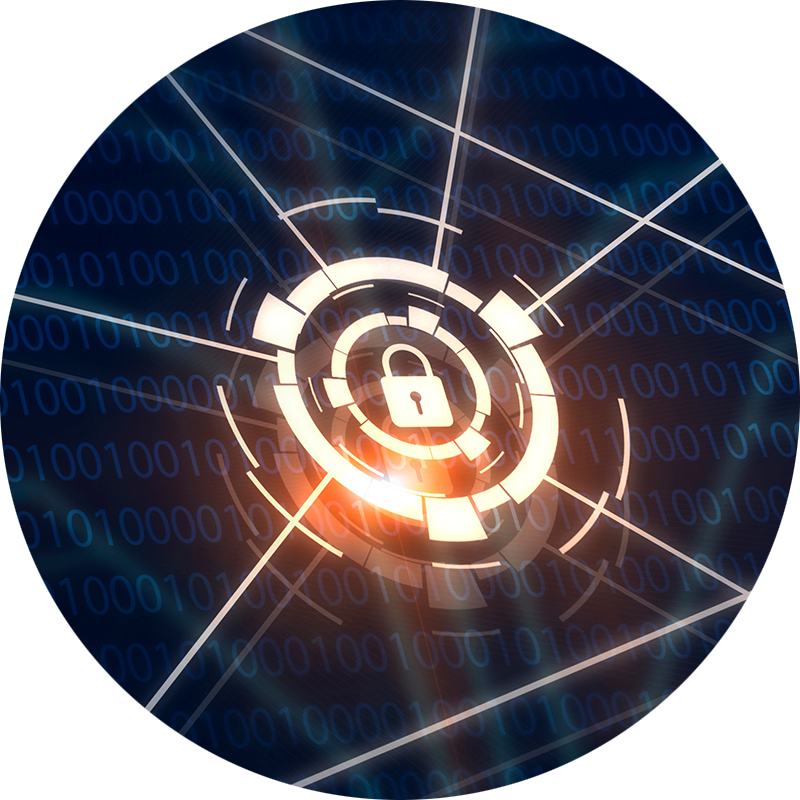 BENEFITS OF SWITCHING TO IPERIUM
A secure, reliable and robust network for organisations
Our Cloud Connect is perfect for organisations looking for a cost-efficient solution that doesn't compromise on speed, security, or performance. It's excellent for organisations that regularly transfers large amounts of data between their premises and the cloud or uses bandwidth-hungry applications and real-time data processing.
Our Cloud connect services are easy to get up and running. Additionally, it can be implemented using your existing business as usual internet connection.
Frequently Asked Questions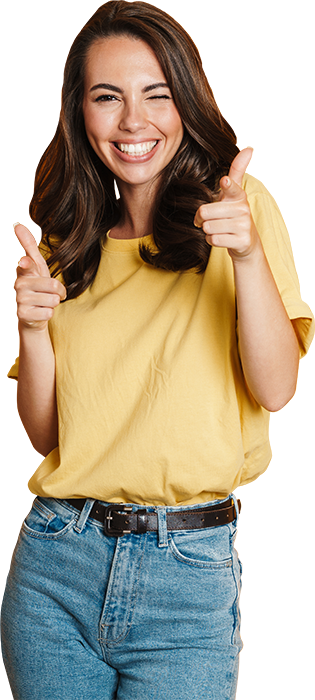 You may also be interested in
Need help? Connect with our team today!
Call us on 1300 592 330 or fill out a contact form to find out how Iperium can help you.