Reasons organisations choose Dark Fibre from Iperium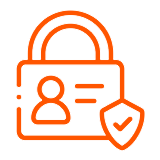 Security and
Privacy
Point-to-point connectivity giving you complete control over your network. Offering a secure way to deliver high speed data applications.

Scalability and
Flexibility
Rapidly upscale with a wide range of configuration options. Dark Fibre gives you the ability to increase bandwidth as your business grows.

Reliability, Speed
and Performance
Achieve high P2P availability to solidify their backbone infrastructure. Perfect for organisations who require speed without compromise.

Unlimited
Bandwidth
Excellent for organisations that have bandwidth intensive requirements. Your business will never lose bandwidth with Dark Fibre.
POINT-TO-POINT TRANSMISSION
Spanning Brisbane, Sydney, Melbourne, Adelaide, Perth, Singapore, and Auckland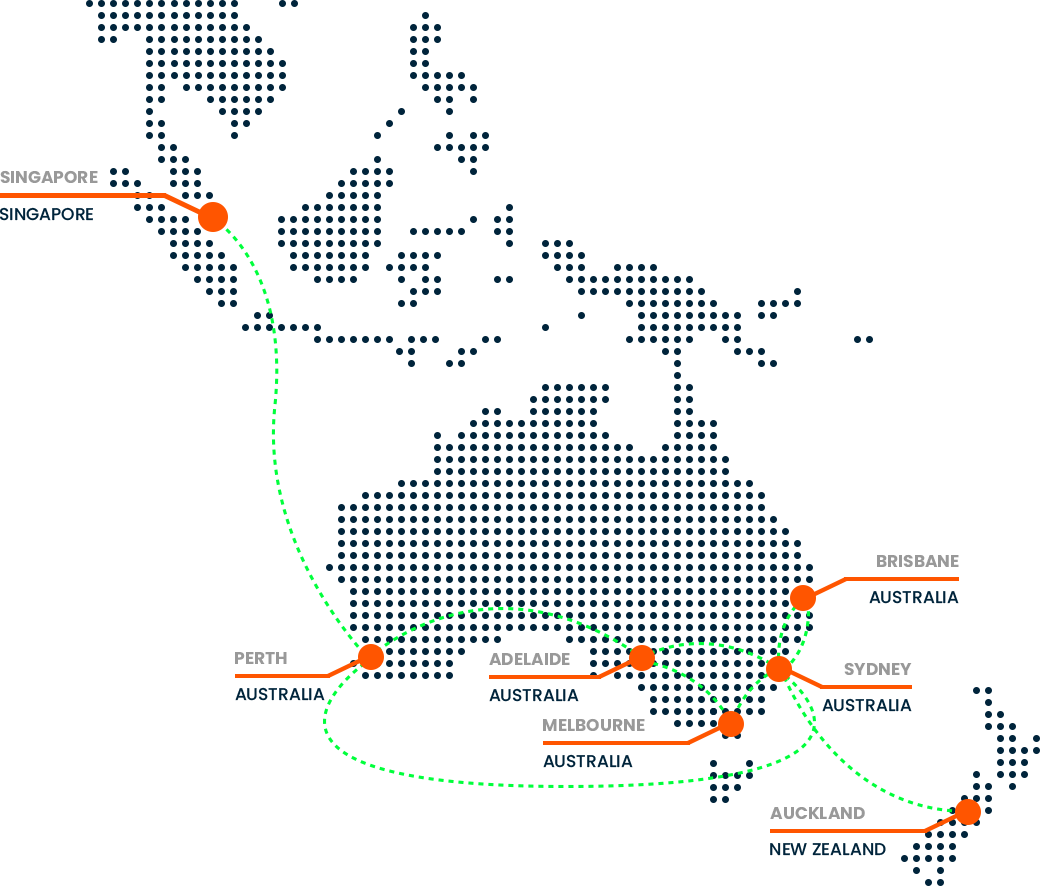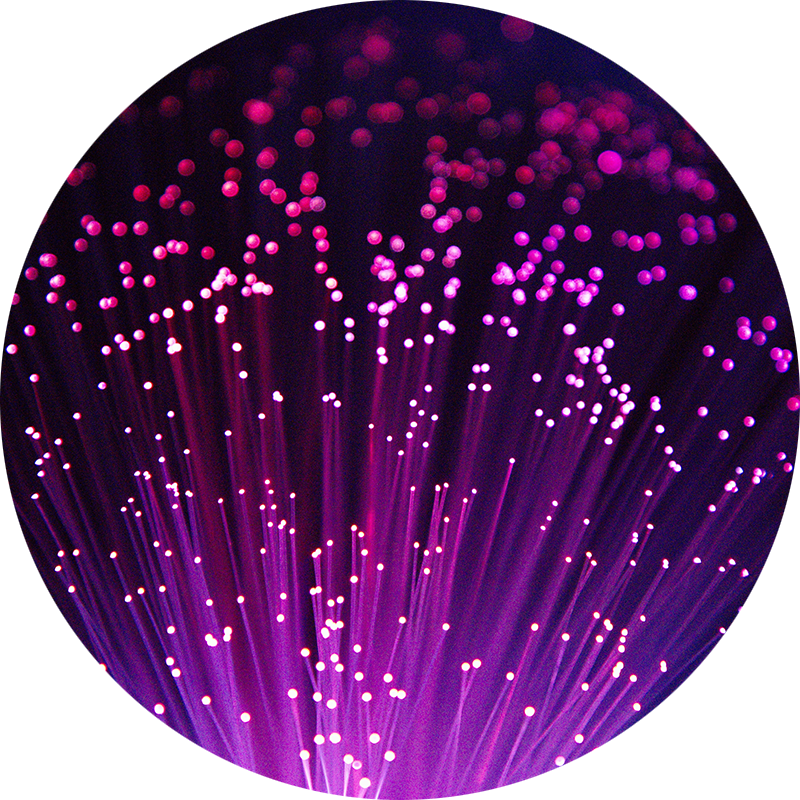 A FUTURE-PROOF SOLUTION
Why organisations switch to Dark Fibre
Organisations switch to Dark Fibre because it ensures premium network performance, with incredible data speeds, as data moves directly from point A to B uncontended. This point-to-point connectivity of the network means common outages experienced in carrier networks are avoidable, so your customers experience ultimate uptime.
As your customer's organisation grows and demands more data and greater service spends, our Dark Fibre network can evolve and scale with ease. The ever-increasing need for connectivity demands networks that can move large amounts of high-speed data without compromising network latency.
TAILORED SOLUTIONS TO MEET YOUR CUSTOMERS NEEDS
For total control over your network
Have full control over your network design and transmission equipment choices, enabling private connections for large volumes of data. Our Dark Fibre is privately operated and managed by your customers giving them the scalability and flexibility needed to future-proof their organisation. Iperium's Dark Fibre network is seamlessly tailored to meet the needs and preferences of your customers who are given control over all aspects of their network.
Dark Fibre is suitable for customers looking to run point to point services with speeds in excess of 10Gbps and wanting to leverage CWDM/DWDM multiplexing technologies. Speeds available are dependent on equipment being used, however 10Gbps up to 100Gbps across each Wavelength is achievable.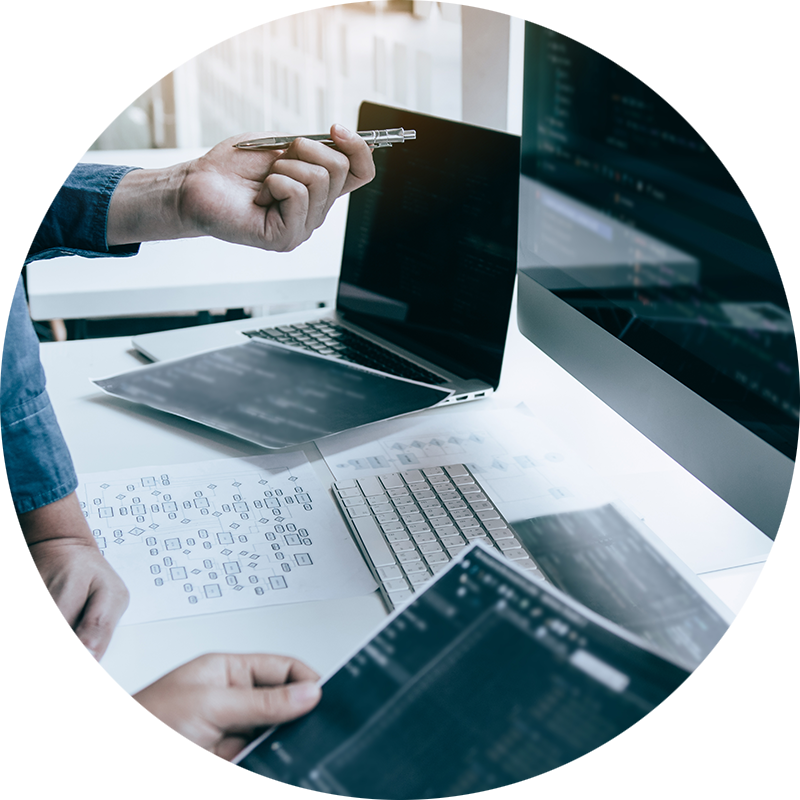 Frequently Asked Questions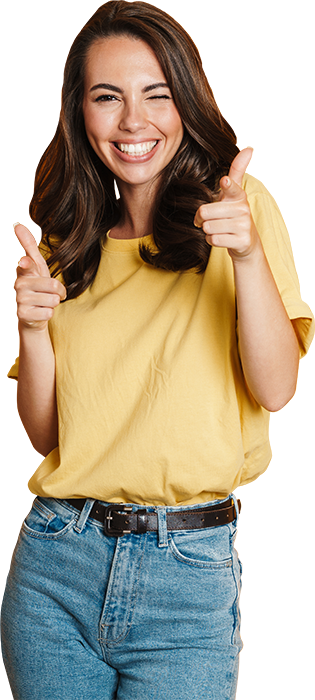 You may also be interested in
Need help? Connect with our team today!
Call us on 1300 592 330 or fill out a contact form to find out how Iperium can help you.