For total control over your network
– Choose Dark Fibre
Unleash the unparalleled potential of Dark Fibre, a network solution that empowers your data's speed, security, and scalability. 
Key Advantages of Dark Fibre
Unlock all new advantages
for your business
Dark Fibre Connecting Key Cities
Across Oceania and Asia
Point-to-Point Transmission
Iperium's Dark Fibre network span's key locations across Brisbane, Sydney, Melbourne, Adelaide, Perth, Singapore, and Auckland. These locations serve as strategic hubs for core network and disaster recovery needs, ensuring seamless connectivity and data redundancy.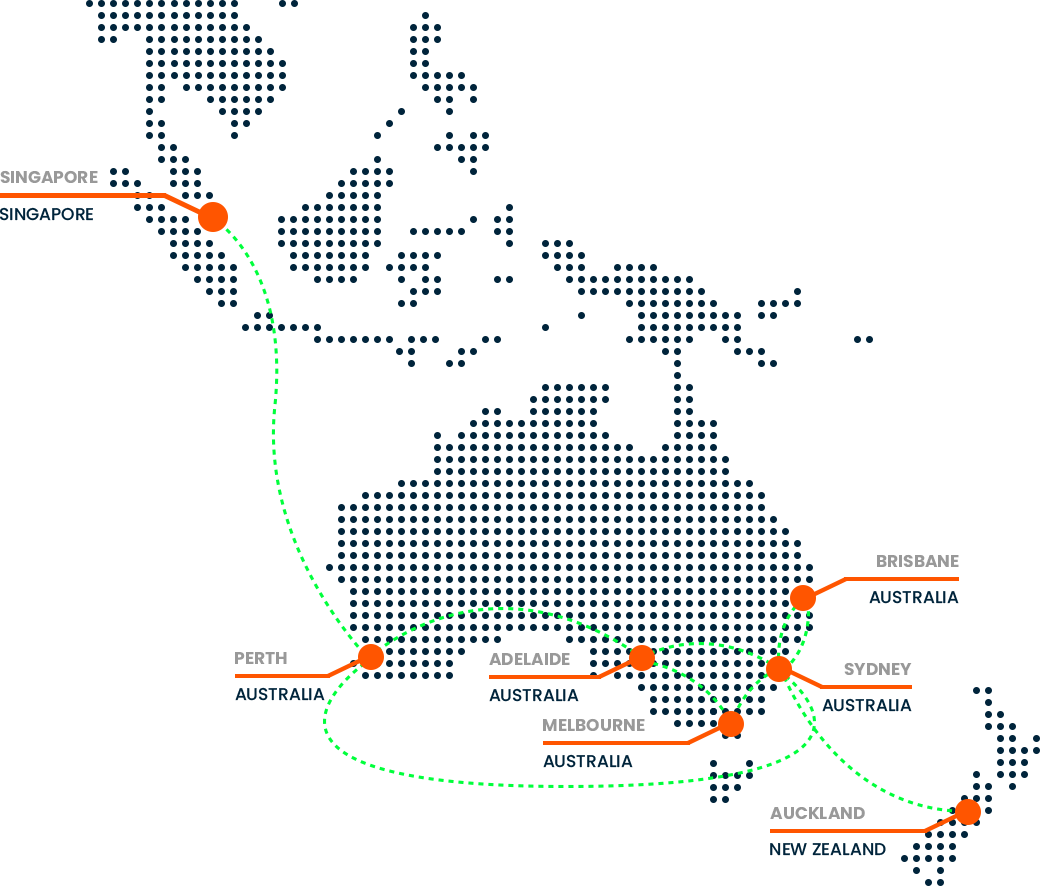 Unleash the Full potential of your network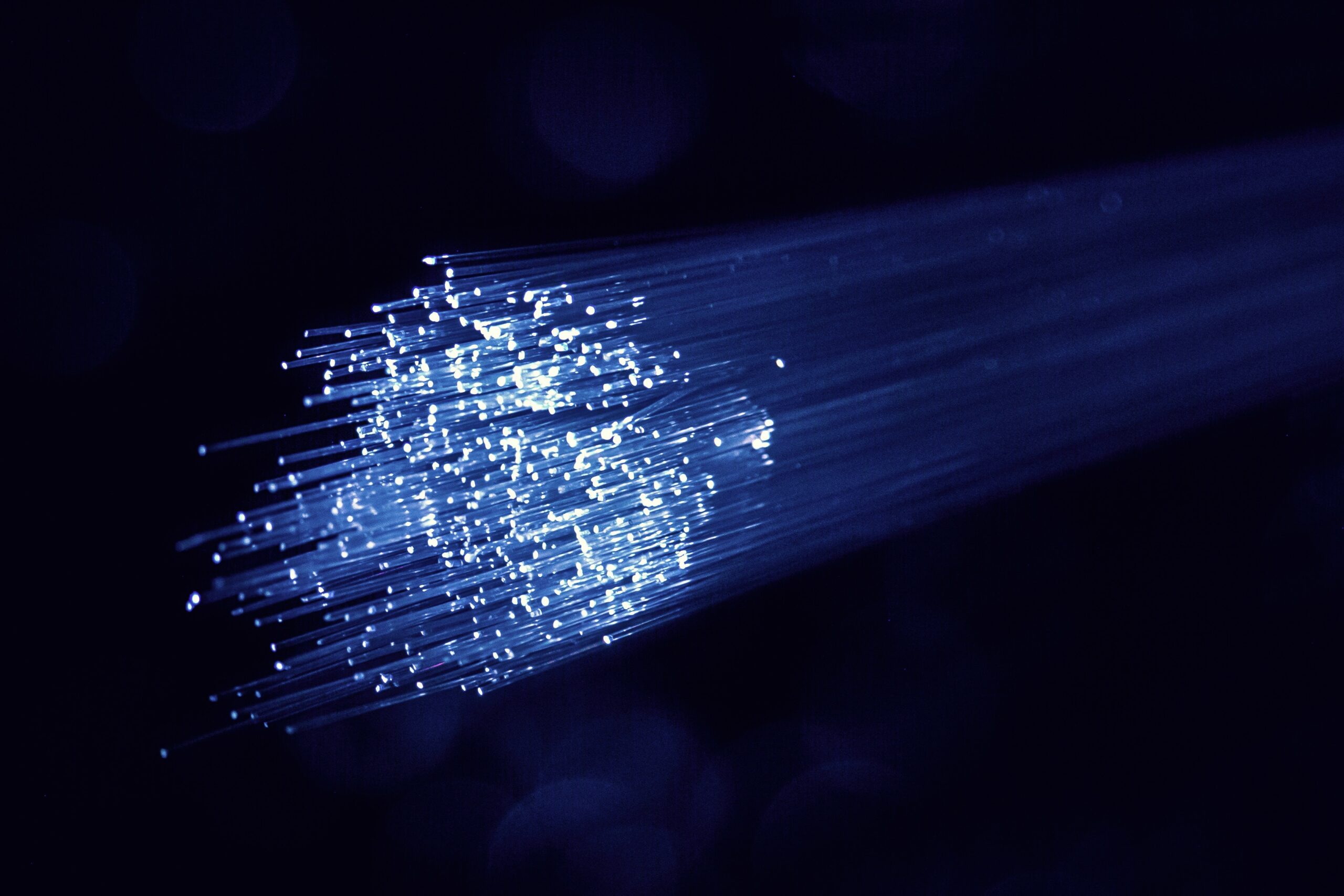 Why switch to
Iperium Dark Fibre
Dark Fibre represents the epitome of premium network performance. Data moves directly between points A and B, uncontended and secure. Organisations switch to Dark Fibre to guarantee incredible data speeds, bypass common network outages, and accommodate ever-increasing data demands.  
With full control over your network design and transmission equipment choices, our solution empowers your business with scalability and flexibility, all while maintaining a privately operated and managed network. Iperium's Dark Fibre network is the ultimate solution for businesses seeking point-to-point services with speeds exceeding 10Gbps, and it's ready to support your organisation's future connectivity needs. 
Got a Question?
Ask Away, We're All Ears
Everything you need to know about us and our services.
It is a lightless fibre optic connection that is laid underground. As there is no network activating equipment connected to send and receive data, the fibre optic cable remains dark or un-lit. It is the basic platform for a private, future oriented network. 
How does Dark Fibre Work?
To transmit data over long distances, light is sent through the fibre using a laser/light source. The light enters the fibre at an acute angle relative to the outside surface, which causes internal reflection. As a result, the light stays in the fibre. The speed at which the information can be sent depends on the laser. The faster it sends on and off signals, the faster the rate of data traffic. 
What are the types of fibre optic cables?
A single-mode fibre optic cable is suitable for long-distance transmission and high bit rates, or very fast data traffic. This speed is achievable because the cable has a narrow core. As a result, the light moves in a straight line through the cable and is not reflected back by the outside of the core. 

The second type is the multi-mode fibre optic cable. This type is ideal for sending data over relatively short distances, at average speeds and with a high bandwidth. The core of this fibre optic cable has a larger diameter, which causes light scattering and can cause bandwidth loss. 
What are some-use cases of this product?
Dark Fibre allows the possibility for a linked connection where there is direct connectivity between two-points. This can be between two office locations or direct to a Data Centre for example. It can also be used as a redundant connection where a network topology provides a ring-structure to offer path diversity so there is no single point of failure. 
What is business Dark Fibre, and how does it differ from traditional fibre-optic connections?
Business Dark Fibre refers to dedicated fibre-optic infrastructure that is leased to a single business. Unlike traditional fibre-optic connections, this solution offers unparalleled security, privacy, and scalability as it allows businesses to control their network entirely. 
What speeds can I expect with Iperium's business Dark Fibre solutions?
At Iperium, speeds are tailored to your business needs. Speeds can range from 10Gbps up to 100Gbps across each wavelength, depending on the equipment being used. 
How does Dark Fibre enhance security for my business data?
It provides an exclusive and private network for your business, eliminating shared infrastructure risks. Your data remains under your control, mitigating the vulnerabilities associated with shared networks. 
Can I upgrade the speed of my business Dark Fibre connection in the future?
Yes, Dark Fibre is highly scalable. As your business requirements evolve, Iperium's Dark Fibre solutions can be easily upgraded to meet your growing data demands. 
Are there any data usage limits on Iperium's business Dark Fibre plans?
Dark Fibre plans typically offer unlimited bandwidth, freeing your business from data usage limitations and ensuring seamless data transfer without constraints. 
What are the payment options for business Dark Fibre solutions?
We offer various payment options, including monthly, quarterly, or annual billing cycles. Our pricing is competitive and transparent, ensuring you get the best value for your investment. 
What are the terms of use for Iperium's business Dark Fibre solutions?
Our terms of use cover essential aspects such as service levels, responsibilities, and usage guidelines. These terms ensure a mutually beneficial partnership and maintain the integrity of your Dark Fibre network.
How long does it take to install and set up business Dark Fibre?
The installation and setup timeframe can vary depending on your specific requirements and location. Our expert technicians will work efficiently to minimise downtime and ensure a seamless setup process. 
How does Iperium provide technical support for its business Dark Fibre customers?
Iperium offers dedicated technical support to assist with any inquiries or issues related to your Dark Fibre solution. Our experienced team is available 24/7 to ensure your connectivity remains reliable and optimised.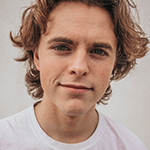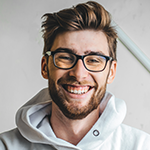 Can't find the answer you're looking for? Please chat to our friendly team.
Let our team know, on how we can further assist you