Stay Connected and Productive with Business Mobile Plans
Iperium offers business mobile plans for seamless communication and productivity.
Boost Your Business
with Iperium's Mobile Plans
*This pack also includes national call diversions and unlimited IDD calls and SMS to 15 countries (China, Hong Kong, Malaysia, Singapore, UK, Germany, India, NZ, South Korea Vietnam, Greece, Ireland, Indonesia, Thailand and USA). Can only be used on 10GB and above.
Iperium's mobile and mobile broadband plans provide a 4G coverage footprint of 97.9% and a combined 4G and 3G* coverage footprint of more than 98.8% of the Australian population covering more than 1.6 million square kilometres. *Telstra's 3G Network (850Mhz band) will close in mid-2024.
Designed to keep you mobile,
wherever, where
even you go
Mobile Plans for
Every Business Size
At Iperium, we believe that every business, no matter its size, should have access to reliable and flexible mobile communication solutions. Our range of mobile plans is designed to empower sole traders, small businesses, and freelancers to stay connected, efficient, and competitive in today's dynamic business landscape. Here's how Iperium's flexibility benefits businesses of all sizes:
Sole Traders and Freelancers:
For solo entrepreneurs, every dollar counts. Our mobile plans offer budget-friendly options that provide the essential connectivity you need without breaking the bank. You can stay in touch with clients, access critical apps, and manage your business efficiently, all while staying within your budget.
Small businesses often require cost-effective solutions that don't compromise on quality. Iperium's mobile plans are ideal for small teams, offering shared data options and the ability to add more lines as your business grows. Our competitive pricing ensures you get the most value from your mobile plan.
Startups:
As a start-up, you need the flexibility to adapt quickly to changing circumstances. Iperium's scalable mobile plans allow you to start with a small team and easily expand as your start-up gains traction. Plus, our straightforward billing makes it easy to manage expenses during those crucial early stages.
Many businesses operate from home. Iperium understands that a reliable mobile plan is crucial, whether you're managing an e-commerce store, consulting business, or creative venture. With our plans, you can stay connected even when working remotely.
If you're in a profession that requires constant communication, such as consulting, legal services, or real estate, Iperium's mobile plans offer the reliability and coverage you need. Keep clients informed and collaborate seamlessly with your team, all through our comprehensive network.
Have a Question?
Ask Away, We're All Ears
Everything you need to know about us and our services.
What types of mobile plans do you offer?
We offer a wide variety of mobile plans, including prepaid and post-paid options, data-only plans, SIM-only plans, family plans, and more, to cater to diverse user needs.
How can I make payments for my mobile plan?
We offer convenient payment options, including credit/debit cards, direct bank transfers, and online payment gateways, making it easy for you to pay your mobile plan bills.
What is your cancellation policy for mobile plans?
Our cancellation policy may vary depending on the type of plan you have chosen. Please refer to our terms and conditions or contact customer support to understand the cancellation process and any applicable fees.
Can I change my mobile plan after signing up?
Yes, we understand that your mobile needs may change over time. You can often upgrade or downgrade your mobile plan to better suit your requirements. Contact customer support to explore available options.
How can I monitor my mobile data usage?
You can monitor your mobile data usage through our customer portal. It allows you to keep track of your data consumption and avoid overages.
Do you offer data-only plans for tablets and mobile hotspots?
Yes, we offer data-only plans specifically designed for tablets, mobile hotspots, and other data-centric devices, providing you with the freedom to stay connected on-the-go.
If your address has not been connected to the NBN before the standard time frame can be up to 15 business days and is dependent on your technology type and if any appointments are required to get you up and running. 
What are SIM-only plans, and who are they suitable for?
SIM-only plans provide you with a SIM card and a mobile plan without a bundled handset. They are suitable for users who already have a compatible device or prefer to bring their own device (BYO).
How extensive is your mobile coverage?
We strive to provide extensive mobile coverage across Australia, ensuring that you can stay connected in urban areas, rural regions, and everywhere in between.
Can I use my mobile plan while traveling internationally?
Some of our mobile plans include international roaming options that allow you to use your plan's allowances while traveling abroad. Check the details of your specific plan or contact customer support to learn more about international roaming options.
Can I port across my existing number?
Yes, we require that you provide us with the account details and seamlessly port the service across.
What types of mobile plans do you offer?
We offer data ranging from 1GB all the way to 100GB, with the option to bolt-on in times of need. Depending on your requirements, we have plans that offer unlimited domestic voice and text, as well as international minutes.
What type of mobile coverage can I expect?
Iperium uses part of the Telstra Mobile Network that covers more than 98.8% of the population with 3G* and 97.9% of the population with 4G1.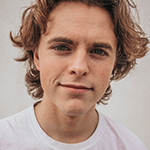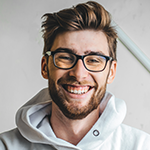 Can't find the answer you're looking for? Please chat to our friendly team.
Let our team know, on how we can further assist you