Wavelength Solutions: The forefront of advanced networking
Wavelength solutions are technological marvels that empower businesses with seamless communication, data transfer, and network accessibility. 
Empower Your Business with
Wavelength Precision:

Unravelling the Advantages
Experience the peak of connectivity, as well as full control over your network. 
Wavelength refers to a specific light frequency used to transmit data over fibre-optic networks. Each wavelength operates independently, allowing multiple channels of data to flow simultaneously over a single fibre, resulting in a substantial increase in data capacity and speed. Businesses utilise these solutions for their exceptional capacity and reliability, as this technology enables secure and lightning-fast communication.
Supported Network Interfaces
STM-64, I-64.1 (1310nm, SMF, 10km)
STM-64, S-64.2b (1550nm, SMF, 40km)
10GBASE-LW/LR (1310nm, SMF, 10km)
10GBase-EW/ER (1550nm, SMF, 40km)
103.1G-111.8G, 10x10G WDM, SMF, 1550nm, 2km
103.1G-111.8G, 10x10G WDM, SMF, 1550nm, 10km
103.1G-111.8G, 10x10G WDM, SMF, 1550nm, 2km
103.1G-111.8G, 10x10G WDM, SMF, 1550nm, 10km
Connect with us now to unlock the potential of your data transmission.
Choose Iperium and collaborate with a


seasoned
and
trustworthy
telco provider
Make the smart choice for your network evolution by choosing Iperium. Our comprehensive solutions, combined with our dedication to your success, ensure that your business thrives in the world of advanced connectivity.
Got a Question?
Ask Away, We're All Ears
Everything you need to know about us and our services.
How does wavelength increase data capacity?
Multiple wavelengths can transmit simultaneously, boosting data capacity.
Yes, isolated wavelengths ensure data remains private and secure.
Can I customise bandwidth allocation?
Yes, our solutions allow for flexible bandwidth control.
Is low latency guaranteed?
Our solutions offer low latency, ideal for real-time applications.
Is Iperium's infrastructure reliable?
Iperium's robust infrastructure ensures consistent and reliable connectivity.
Are there limitations on data transfer speeds?
Wavelength solutions enable ultra-fast data transfer speeds.
Can I upgrade my solution as my business grows?
Yes, wavelength solutions are scalable to accommodate your growing needs.
What is the first step to adopting wavelength solutions?
Reach out to Iperium to initiate a conversation about your connectivity requirements.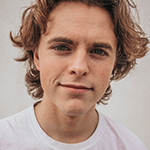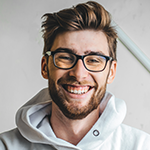 Can't find the answer you're looking for? Please chat to our friendly team.
Let our team know, on how we can further assist you