Elevate Your Property Projects with High-Speed, Scalable Connectivity
Choose Dark Fibre and embrace the power of unparalleled bandwidth, security, and scalability, tailoring your network infrastructure to meet the unique demands of modern developments.
Experience Hassle-free Networking
The
Dark Fibre Advantage
for Property Professionals
At Iperium Telecommunication, we understand that modern property development demands a cutting-edge approach to connectivity. For property developers, builders, and real estate agents, staying ahead in the competitive landscape means offering properties with top-tier connectivity solutions. This is where Dark Fibre comes into play, revolutionising the way you connect and engage with your clients.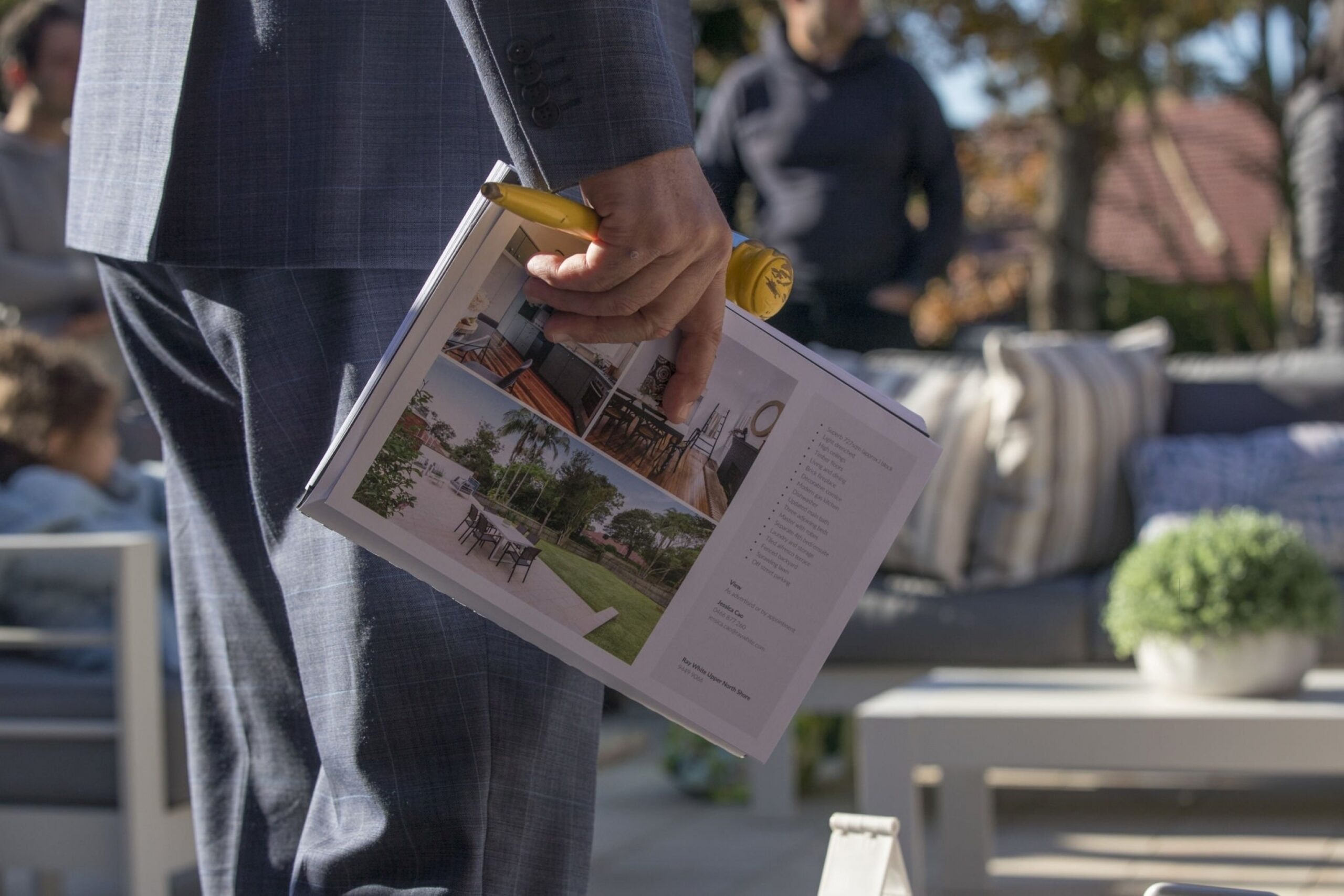 Your Dedicated Dark Fibre Partner
At Iperium, we're more than just a telecom provider; we're your partner in achieving connectivity excellence. Here's why you should choose our Dark Fibre solutions:
Dark Fibre Connecting Key Cities
Across Oceania and Asia
Point-to-Point Transmission
Iperium's Dark Fibre network span's key locations across Brisbane, Sydney, Melbourne, Adelaide, Perth, Singapore, and Auckland. These locations serve as strategic hubs for core network and disaster recovery needs, ensuring seamless connectivity and data redundancy.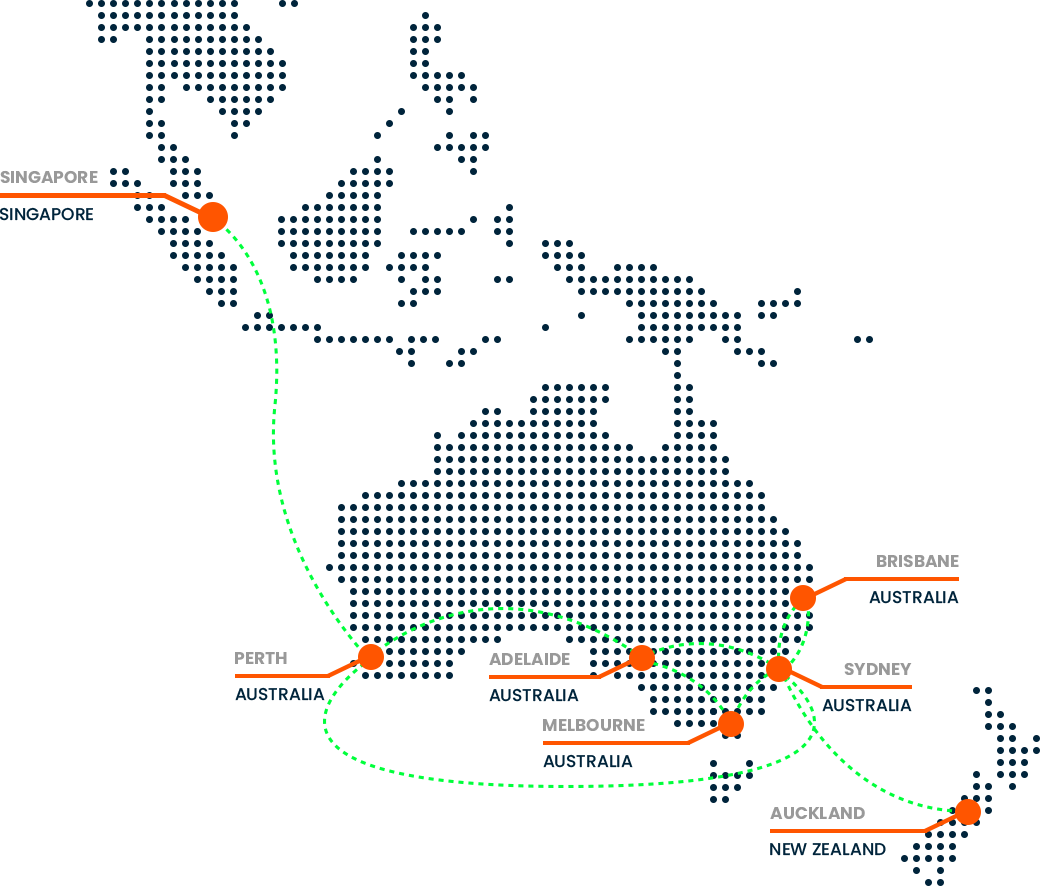 Key Advantages of Dark Fibre
Unlock all new advantages
for your clients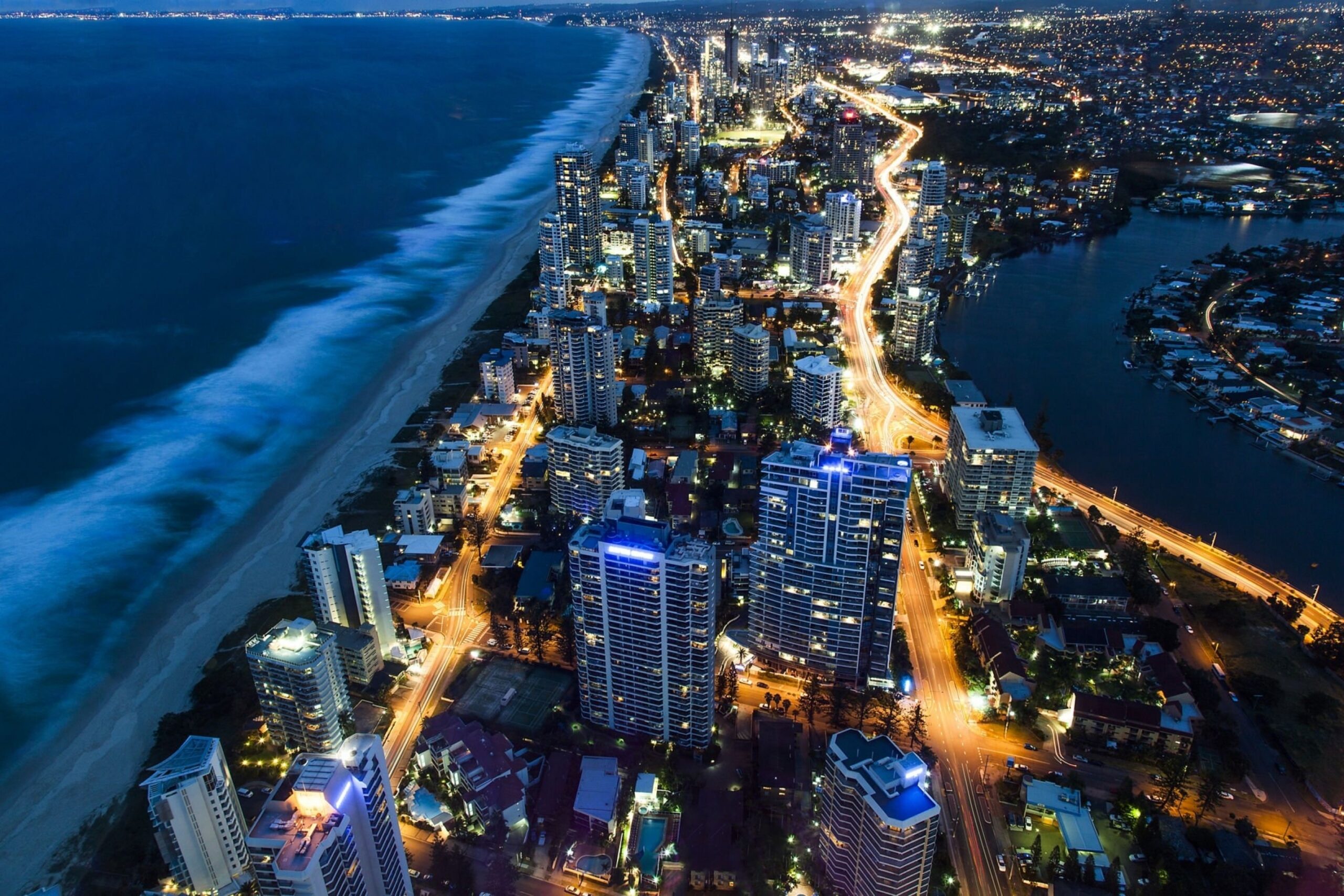 Let's Transform Your Projects with Dark Fibre
Join Iperium Telecommunication in creating properties that are not just buildings but modern, connected living spaces. With our Dark Fibre solutions, you can offer the connectivity that today's residents demand and position your properties at the forefront of the real estate market.
Got a Question?
Ask Away, We're All Ears
Everything you need to know about us and our services.
What are the types of fibre optic cables?
A single-mode fibre optic cable is suitable for long-distance transmission and high bit rates, or very fast data traffic. This speed is achievable because the cable has a narrow core. As a result, the light moves in a straight line through the cable and is not reflected back by the outside of the core. 

The second type is the multi-mode fibre optic cable. This type is ideal for sending data over relatively short distances, at average speeds and with a high bandwidth. The core of this fibre optic cable has a larger diameter, which causes light scattering and can cause bandwidth loss. 
What are some-use cases of this product?
Dark Fibre allows the possibility for a linked connection where there is direct connectivity between two-points. This can be between two office locations or direct to a Data Centre for example. It can also be used as a redundant connection where a network topology provides a ring-structure to offer path diversity so there is no single point of failure. 
Can you explain how Dark Fibre differs from traditional internet connections?
Dark Fibre is unlit, meaning it's not actively transmitting data. Developers lease it to install their own networking equipment and control their data traffic completely, unlike traditional internet services with shared bandwidth.
How can Dark Fibre support developers in creating smart city solutions?
Dark Fibre offers the bandwidth and low latency required for smart city applications like traffic management, public Wi-Fi, environmental monitoring, and more.
What types of developments can benefit from Dark Fibre?
Dark Fibre is suitable for various developments, including residential neighbourhoods, business districts, healthcare campuses, and research facilities, where high-speed, low-latency connectivity is essential.
Are there security considerations when using Dark Fibre for development projects?
Yes, security is crucial. Developers must implement their security measures, such as encryption and firewalls, when using Dark Fibre to protect sensitive data.
Can developers increase their Dark Fibre capacity as their projects grow?
Yes, Dark Fibre is highly scalable. Developers can expand their capacity by lighting additional fibre strands or upgrading networking equipment to meet growing data demands.
How can developers find Dark Fibre providers in their area?
Researching local telecom companies or network infrastructure providers is a good starting point. They can also consult with industry experts or use online directories to locate Dark Fiber providers.
What are some successful development projects that have utilised Dark Fibre technology?
Many cities have employed Dark Fibre for building smart grids, intelligent transportation systems, and advanced healthcare facilities. Universities also leverage Dark Fibre for high-speed research networks, showcasing its versatility in various development contexts.
For support, call us on 1300 592 330 and one of the team will be happy to assist.
Log in to the Iperium Portal to log a fault or raise a Service Request, Place or follow-up on an existing order or request a Service Qualification.