Supercharge Your Online Life with Blazing-Fast Fibre Plans
Upgrade to our fibre plans for lightning-speed connectivity and unleash your true potential online. Connect, create and conquer without limitations. 
Let's check your home address
Thousands of people already using Iperium's services. Check your address to see if Iperium can help you!
Choose your Fibre internet plan
Choose a plan that's right for you.
Great for 1 – 2 Users, who are low to moderate internet users.
Perfect for a small family who love to stream and are regluar internet users.
Great value for high end users, who need connectivity without interruptions.
Critical Information summary
No
More
Buffering
with our fibre plans
Enjoy
uninterrupted internet
with Iperium as your
fibre provider
There are No Stupid Questions, Ask Away, We're All Ears
Everything you need to know about us and our services.
What are fibre plans, and how do they differ from other internet options?
Fibre plans utilise fibre-optic technology to deliver internet connectivity. Unlike traditional copper-based connections, fibre offers faster and more reliable data transmission, providing an exceptional internet experience. 
What types of fibre plans do you offer?
We offer a range of plans, including various speed tiers to suit different household needs. Our plans cater to light users, avid streamers, and online gamers, ensuring everyone can find an ideal fit.
What are the available payment methods for fibre plans?
We provide various convenient payment options, including credit/debit cards, direct bank transfers, online payment gateways, and automatic bill payment, to make paying for your plan hassle-free. 
What is your cancellation policy for fibre plans?
Our cancellation policy may vary based on the type of fibre plan you have selected. Please refer to our terms and conditions or contact customer support to understand the cancellation process and any applicable fees. 
How do speed tiers work in fibre plans?
Speed tiers refer to the different levels of data speeds available in each plan. Higher-tier plans offer faster internet speeds, ideal for activities like HD streaming, gaming, and multiple devices connected simultaneously. 
What are typical evening speeds, and why are they important?
Typical evening speeds represent the average data speeds experienced during peak usage hours, usually between 7 PM to 11 PM. It's essential to consider these speeds as they reflect the performance of the network during busy periods. 
How does fibre technology work, and why is it beneficial?
Fibre technology uses thin strands of glass or plastic to transmit data as pulses of light. This method allows for faster data transmission and greater bandwidth, resulting in a more reliable and efficient internet experience.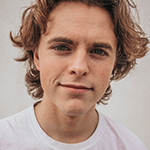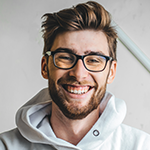 Can't find the answer you're looking for? Please chat to our friendly team.
Let our team know, on how we can further assist you